Awards
Atlanta Magazine
December 2021
"Best Power Lunch"
Joey D's Oak Room in Dunwoody sets the tone for a power lunch with a bar so impressive it requires the use of a built-in ladder. Dress to impress and enjoy charbroiled oysters, Kansas City strip steak and warm croissants in an elegant setting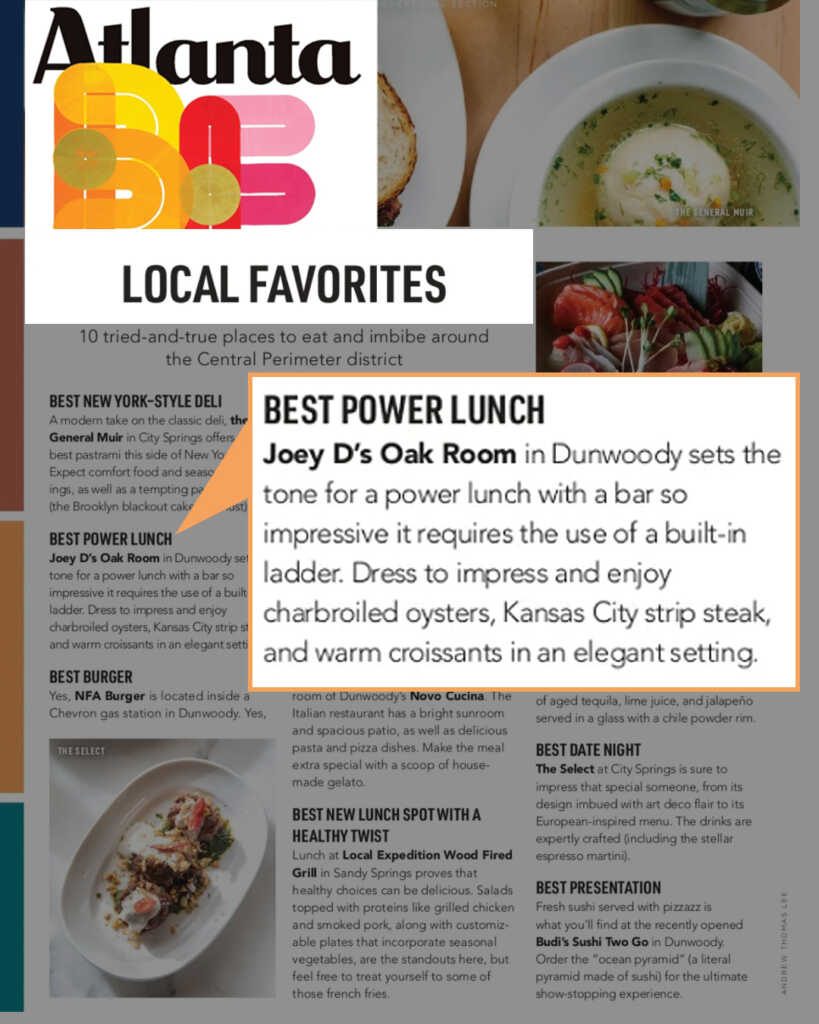 From the Menu Of… Joey D's, New Orleans Spicy Shrimp
AJC, March 4, 2021
By C.W. Cameron
The sauce that comes with the New Orleans barbecue shrimp appetizer at Joey D's Oak Room is absolutely divine. It includes a mixture of spices with a smoky taste to it. I would love to have the recipe for that dipping sauce! It would pair well with other fish recipes as well. — Viviana Fernandez, Sandy Springs
This spicy shrimp appetizer has been on the menu at Joey D's Oak Room since the restaurant opened more than 30 years ago. It's a classic New Orleans preparation that is messy to eat but worth the mess. This is the first time the restaurant has been willing to share this recipe, so we're glad to be able to feature it.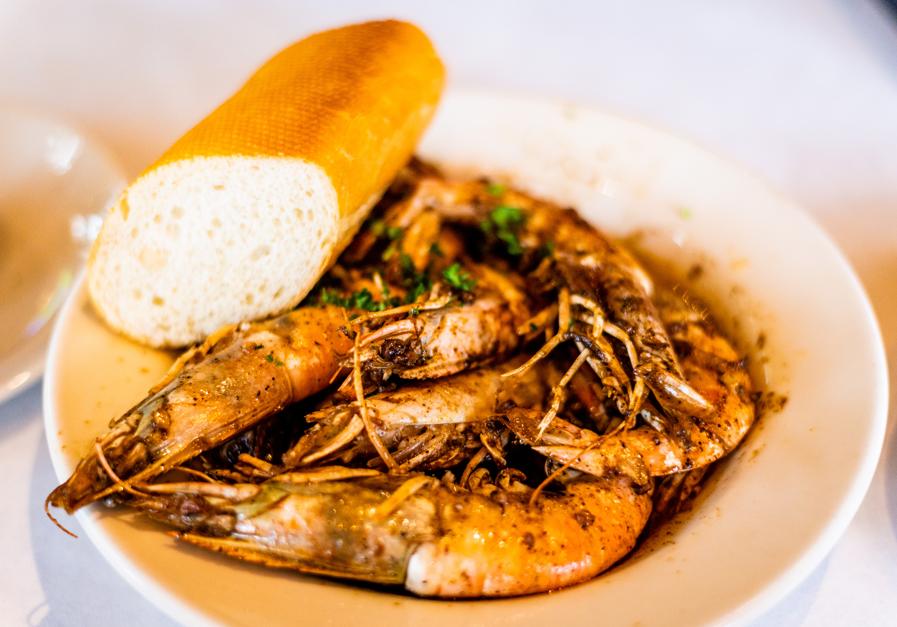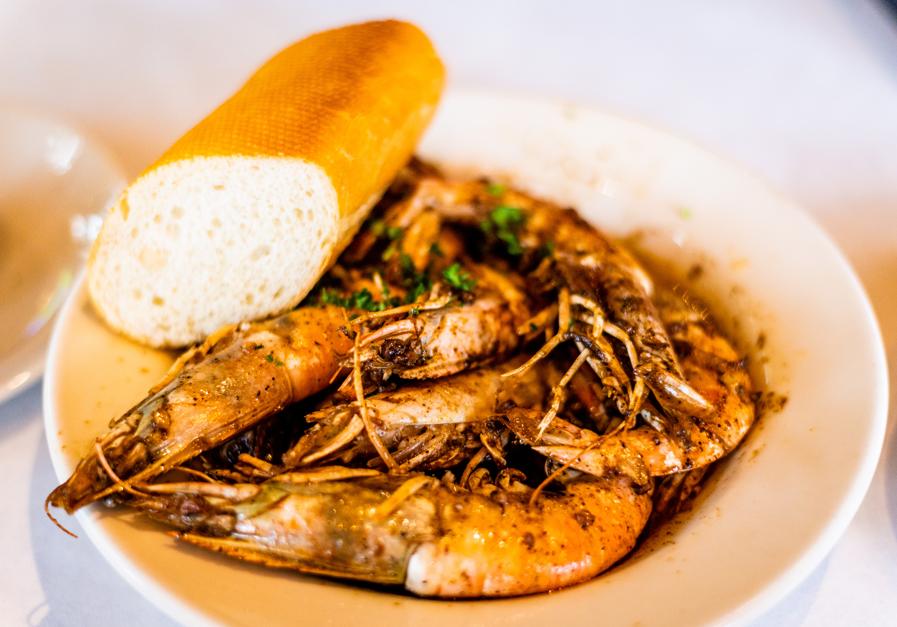 Dish of the Week, New Orleans Spicy Shrimp
AJC, February 2020
By Henri Hollis
Dunwoody spot's shrimp are messy, but worth it
The menu at Joey D's describes the New Orleans spicy shrimp as, "a mess to eat, but worth it!" It's hard to disagree with that assessment, although it doesn't do justice to the degree of messiness you'll experience when you come face to face with this bowlful of crustaceans. And, you will be face to face, because these large, beautiful shrimp are served with heads and shells intact.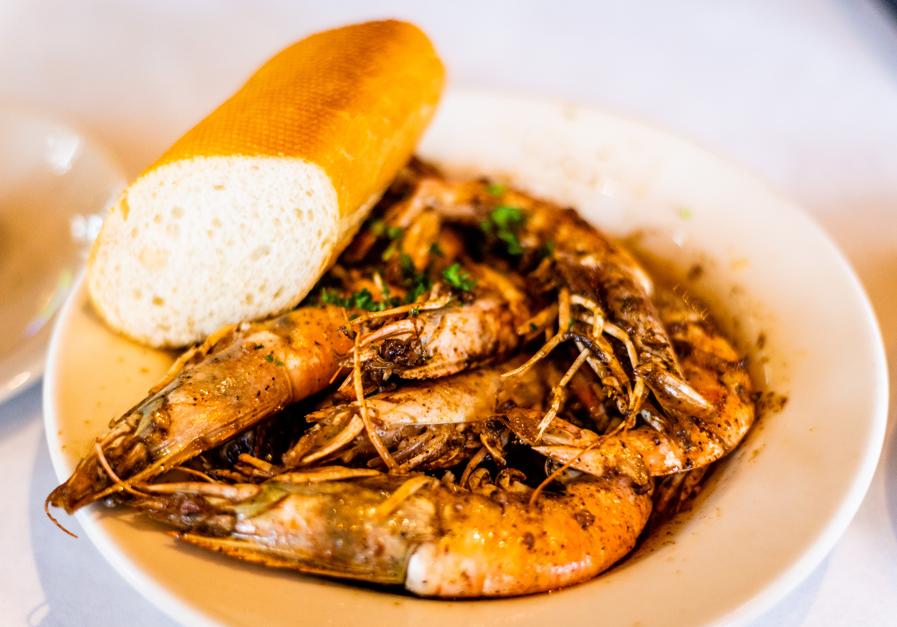 Photo: contributed by Henri Hollis